Overview
Hahagana 53 is characterized by unique modern architecture, spacious apartments and eclectic balconies overlooking a view to the south and east
Herzliya Hayeruka's (Green Hertzeliya) special charm is its blend of rich urban life alongside an abundance of comfort and tranquility. It has maintained its unique atmosphere for many years and continues to cultivate a growing community of veteran and quality residents who enjoy the benefits of living in a quiet environment, along with proximity to the city center, an exceptional education system, and easy access to major arteries throughout the Gush Dan (Central District) and Northern Israel.>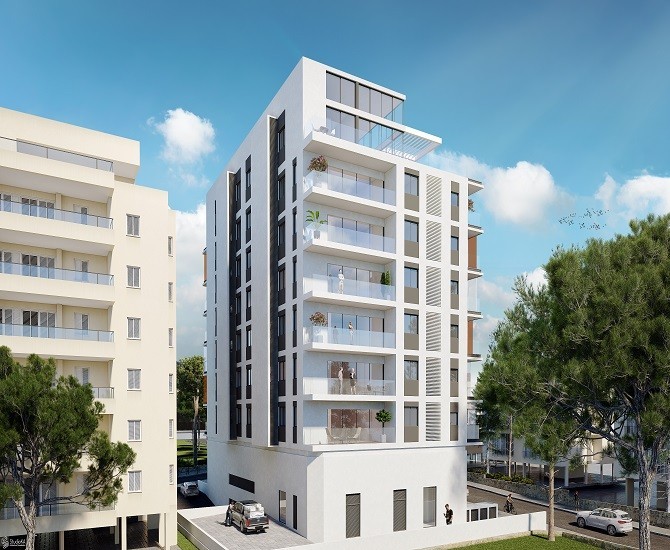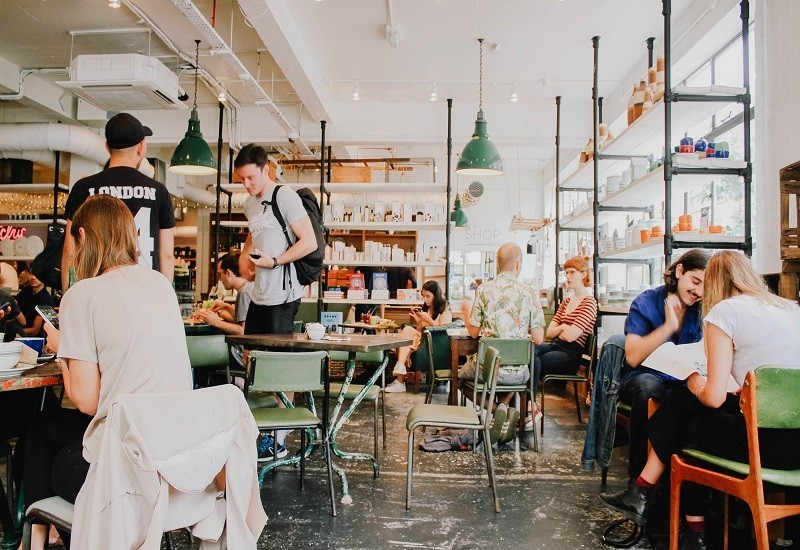 The environment
Herzliya Hayeruka is attractive for young families, thanks to its vibrant community life, a high-quality education system that includes the leading educational institutions in the country.
Living in Herzliya is a rare opportunity to enjoy a wonderful combination of a calm life and an authentic urban experience. The unique project is located in a quality neighborhood in the heart of Herzliya Hayeruka, and offers its residents an exceptional quality of life, with proximity to abundant options in terms of shops, recreation and leisure.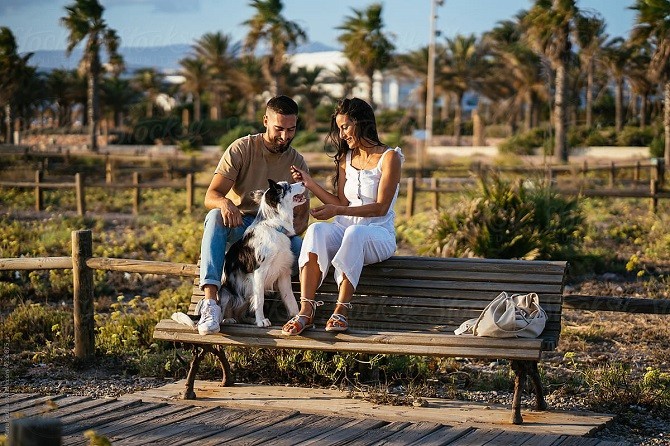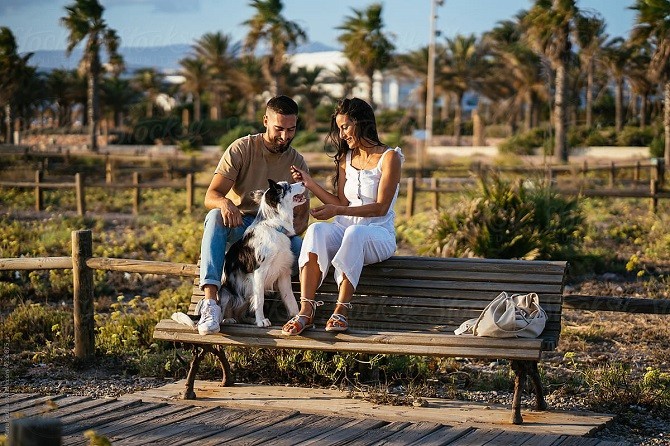 The project
The project's residents will be able to enjoy intimate, quiet living, and smart planning of common areas such as the luxury tenant complex and bicycle and stroller room.
Hahagana 53 is designed to provide its occupants with a pleasant living experience of the highest standards, in accordance with the developers' extensive construction experience in New York. The impressive structure of the project is designed in a modern architectural style, characterized by unique design elements, green construction in accordance with Israeli standards, and the use of high-quality finishing materials.
For a maximum comfort experience, the project offers impressive functions such as a designed lobby, a technologically-advanced elevator and private parking for each apartment in an underground car park.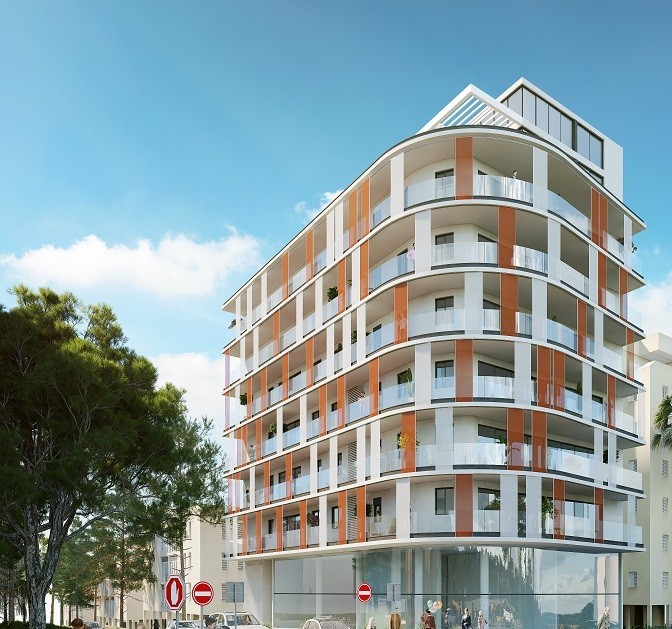 Exterior simulation of the building
The apartments
The apartments have rich technical specifications that include a storage room, a reinforced security room in each apartment, and modern glass windows on the balconies
From spacious 3-5 room apartments, to magnificent penthouse apartments with huge balconies, the Haganah 53 project offers unusually designed apartments, with extra wide balconies.
Overlooking an open landscape and providing an abundance of natural light, the diverse mix of apartments, the meticulous apartment planning, and the latest richest specifications, allow the new tenants to choose a new and uncompromising lifestyle in Herzliya Hayeruka.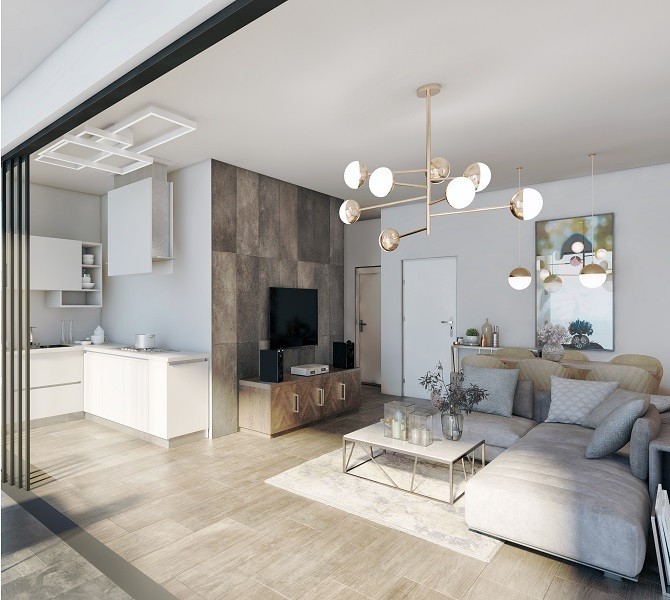 3 room apartment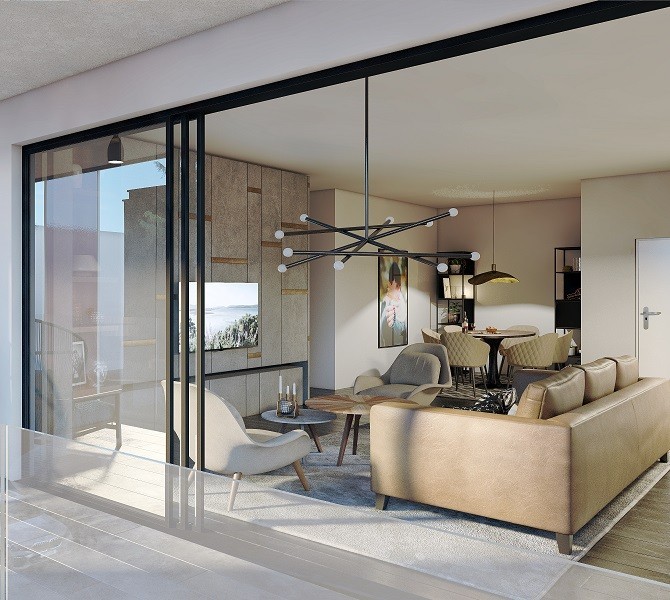 4 room apartment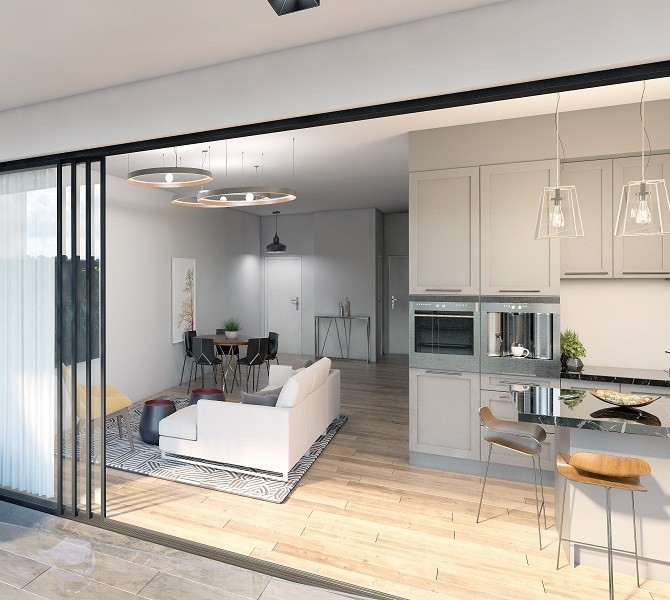 5 room apartment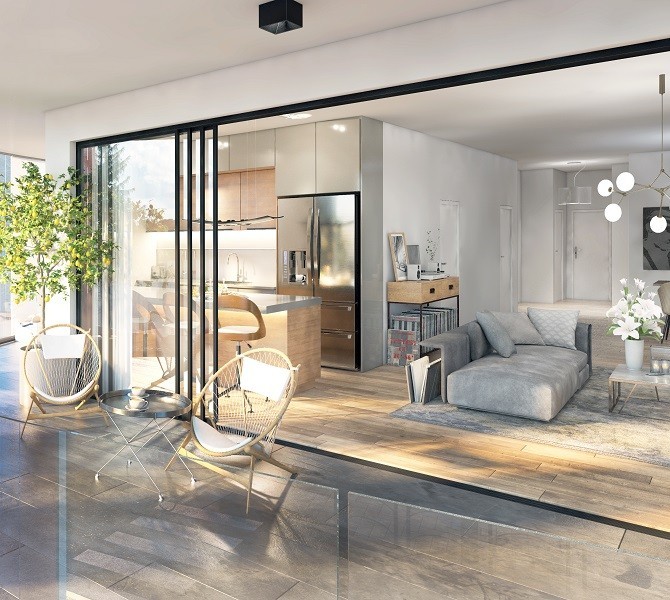 5 room apartment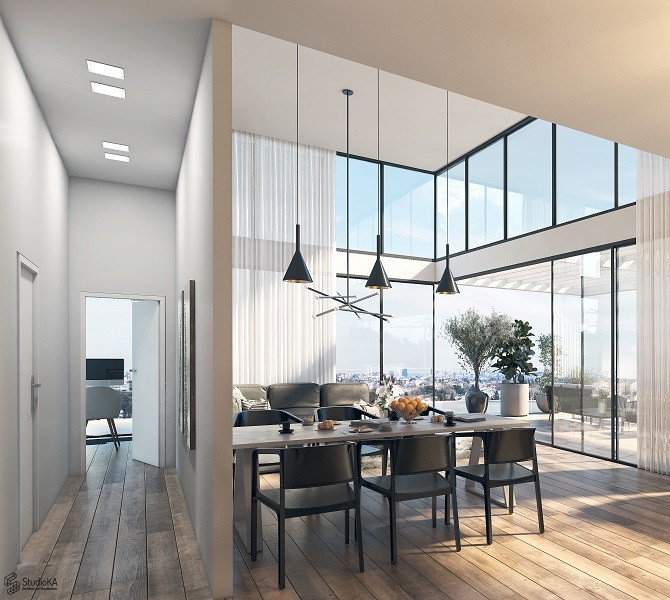 Penthouse